Timothy grass (Phleum pratense) is a species of grass that is native to Europe, Asia, and northern Africa. It is a cool-season grass, meaning it grows best in temperate regions with cool summers and cold winters.
Timothy grass is commonly used as a forage grass for livestock, especially horses and cattle. It is known for its high nutritional value and palatability, making it a popular choice for hay production.
In terms of growth and appearance, timothy grass has a more upright growth habit and coarser leaf texture compared to Kentucky bluegrass. The leaves are usually a light green color, and the seed heads form in a cylindrical shape.
Timothy grass prefers well-drained soils with a neutral to slightly acidic pH and moderate to high fertility levels. It is also relatively drought-tolerant, making it a good choice for regions with low rainfall.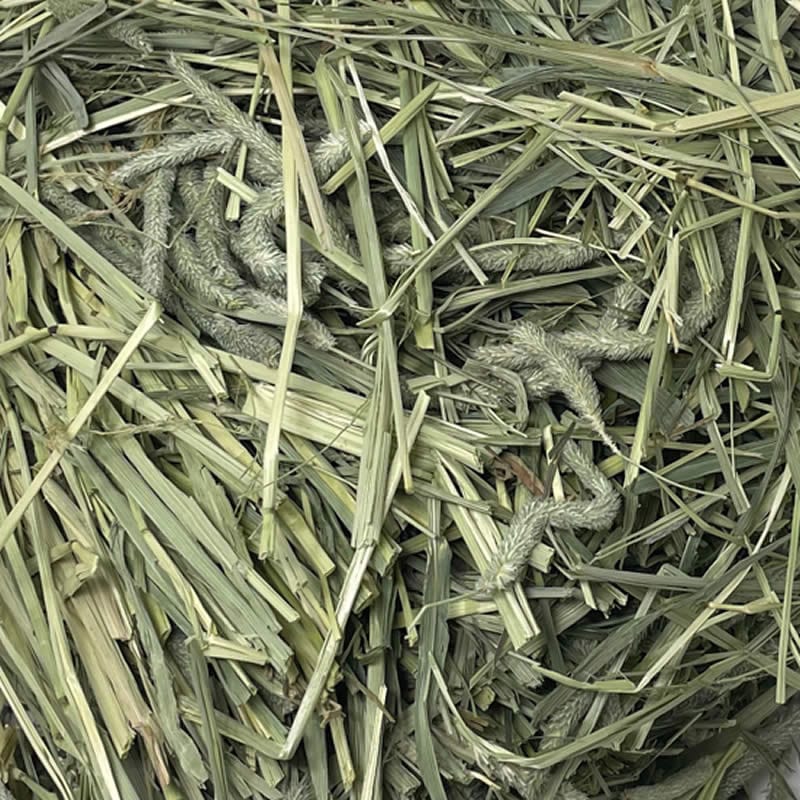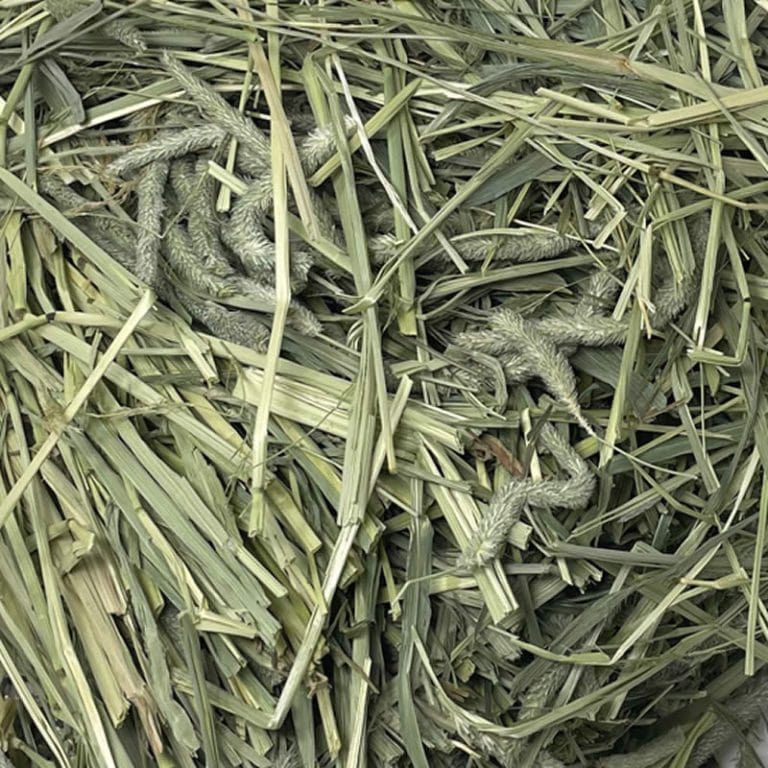 Timothy hay is grown in several regions across the United States. The primary production areas include the Pacific Northwest (Washington, Oregon, Idaho), Intermountain West (Utah, Nevada, Wyoming), Northeast (New York, Vermont, Pennsylvania), Upper Midwest (Minnesota, Wisconsin), and Mountain West (Colorado, Montana). These regions offer a combination of suitable climates, fertile soils, and proper irrigation for successful Timothy hay cultivation.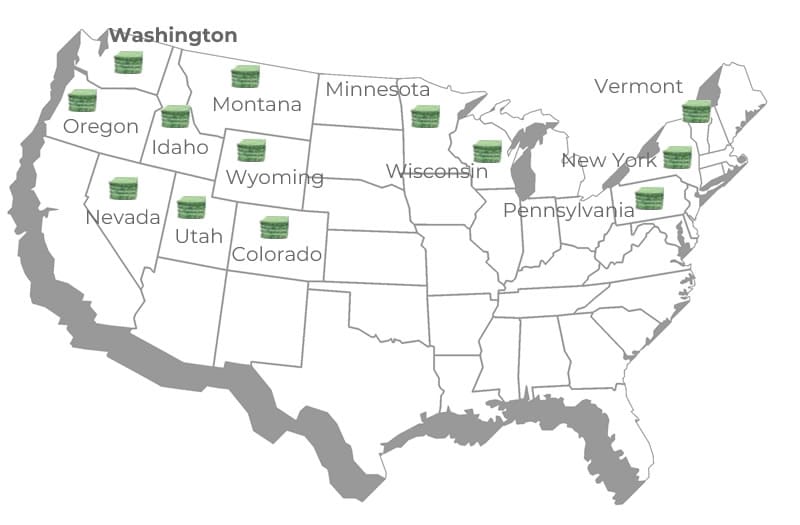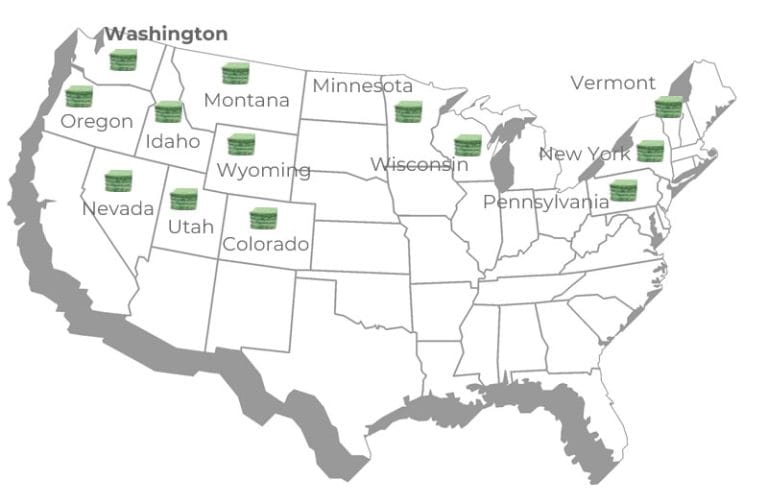 Nutritional Value:
Timothy hay is valued for its nutritional composition. It provides a good balance of energy, protein, and minerals, contributing to the overall health and well-being of animals. It is especially suitable for horses and other herbivores that require a high-fiber diet.
Grass Characteristics:
Timothy hay is known for its distinctive long, coarse stems and nutritious leafy portions. It has a relatively low protein content compared to other forage products but is rich in fiber, including digestible fiber known as hemicellulose. This fiber content makes it an important component of the herbivore diet, supporting digestive health and hindgut fermentation.
Palatability:
Timothy hay is generally well-liked by animals due to its palatability. Its grassy aroma and taste make it a preferred choice for picky eaters or animals with sensitive digestive systems.
Harvesting:
Timothy hay is typically harvested when the plants are in the early bloom stage. This stage ensures a good balance of nutrients and minimizes the risk of excessive lignification, which can reduce digestibility.
Usage:
Timothy hay is widely used for a variety of animals including for horses, particularly those with special dietary requirements, such as horses with metabolic conditions or those in heavy work. It is also popular for dairy cows, rabbits and other small herbivores, providing essential fiber and promoting dental health.
The cultivation of Timothy hay in various regions of the United States ensures a consistent supply of this high-quality forage product. Its nutritional value, palatability, and suitability for specific animal diets contribute to its significance within the livestock and pet industries.