Sage Hill offers a variety of packaging options for our Alfalfa, Timothy, Oat Hay, Bluegrass as well as all other grasses. The stored hay is brought into a staging area where the pressing and packaging style is set to specifications (as per customers request).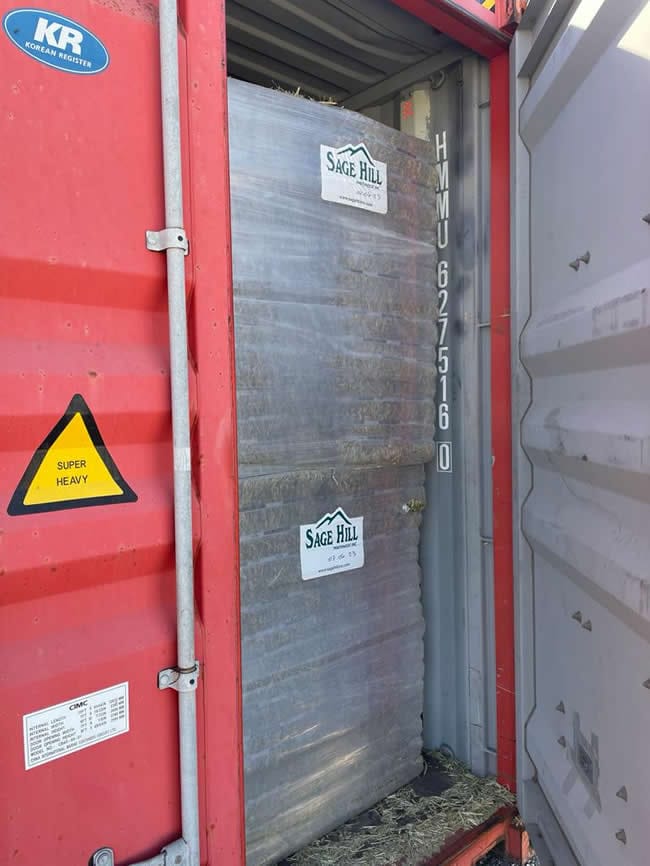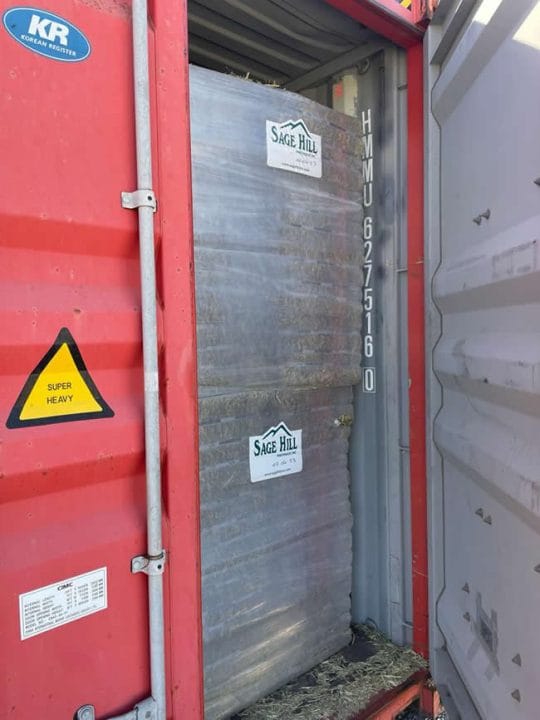 450 KG Sleeve Bales (Big Bale)

Our big bales are 440-450 KG (950 Lbs.) blocks 45″ long X 45″ wide X 31″ These bales are packaged in polypropylene sleeves open on both ends. These sleeves are typically ordered with our "Sage Hill" logo however the non logo is also an option
Qty 24 Bales Wrapped In One Bundle
27-30 KG bales are stacked up 4, 3 rows across, and 2 full rows deep. Each bundle is marked clearly as to which hay was used and the date it was pressed.
27-30 KG strapped Bales
The Cut-down comes with three straps per bale with or w/out logo, and in bulk or wrapped style.